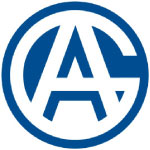 A & A GLOBAL INDUSTRIES
A&A Global Industries is the leading distributor of bulk vending supplies and has been family owned and operated since 1939. A&A manufactures bulk vending equipment and supplies licensed and non-licensed products including toys, candy and gum, superballs, stickers, temporary tattoos, capsules, point-of-purchase displays and crane merchandise including plush. 1.800.638.6000
---
A1 GUMBALLS / A1 VENDING
Contact us for more information about our products and services. Our experienced customer service team can help you find exactly what you need and can provide advise on our accessories and delivery options. Our customer service team is available 24 hours a day, 7 days a week. For security and training purposes, telephone calls to and from the customer service team may be recorded and monitored. Telephone: 1-919-880-5725 Fax 1-919-728-8325 E-mail: RST12306@MSN.COM
---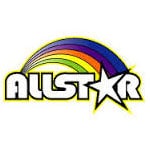 ALLSTAR VENDING
Allstar Vending has been in business for over 20 years. We specialize in manufacturing our own line of vending machines, and the stickers, tattoos and toys that vend through these machines. We are your one stop shop for all bulk vending needs! Please call us at 800-685-7066
---

BATON LOCK & HARDWARE
Founded in 1973, Baton Lock & Hardware Company, Inc. has been in the business of manufacturing security products for over three decades. With Locations worldwide we provide Bulk vending security with patented locks that help operate in tough environments at reasonable prices . 1.800.395.8880
---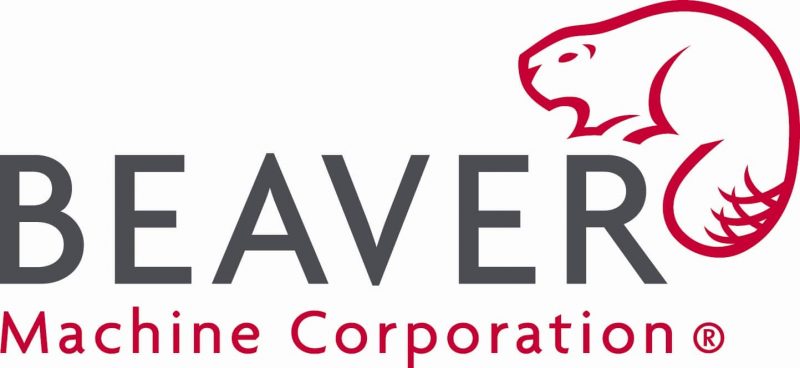 BEAVER MACHINE CORPORATION
Superior quality Beaver bulk vending machines; North American manufactured for over 50 years. Vends a variety of products from gum, candy and nuts to capsulated toys. Flat vending for stickers or tattoos. World renowned mechanical rotary coin mechanism accepts one, two, three or four coins for domestic and foreign currencies.
---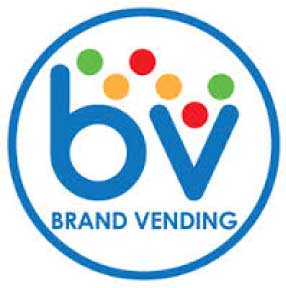 BRAND VENDING PRODUCTS
Our primary goal is to produce high-quality, safe and affordable toys that appeal to kids of all ages. We measure our success not by the quantity of our offerings, but rather by the speed that our products move through the machines of our clients, the Bulk Operators. Winner of Best One-inch for 10 years in a row. 1-800-967-3048 /www.brandvendingproducts.com
---

CANDYMACHINES.COM
CandyMachines.com is an online distributor with over 4000 vending machines and supplies. Founded more than 50 years ago, we specialize in gumball machines, bulk vending racks, full-line vending, claw machines, toys and more. As a master distributor for Rhino Vending, we stock the full line of bulk vending machines, racks, and stands at our Midvale, UT warehouse. Please visit CandyMachines.com or call us at 800-853-3941.
---

CARDINAL DISTRIBUTING CO., INC.
Bulk Vending is a fast growing industry, why not profit from the growth explosion and let Cardinal show you the way? Cardinal Distributing Co., Inc. is one of the largest suppliers to the bulk vending trade. Our factory direct pricing means savings on all products. If you need, gum, candy, toys, machines, filled capsules, or empty capsules, we have it all at discounted prices. Our shipping department normally ships orders within 24 hours and our 100,000 square foor facility holds just about everything the bulk operator will ever need. If you are a large operator, a small operator, or if you just have questions about the Bulk Vending business, give us a call or email us today. Our knowledgeable staff will gladly assist you Phone: 1-800-368-2062
---
COINPLAY GAMES
---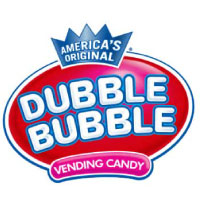 CONCORD CONFECTIONS
Concord Confections manufactures and distributes both Bulk and individually wrapped gumballs and dextrose candies under the nationally known brand names as Dubble Bubble, Cry Baby and Bleeps, to the Bulk Vending Industry.
---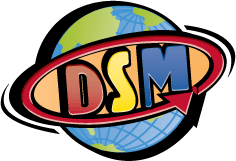 DSM SALES & MANUFACTURING / ECHAVES AMC
DSM Sales & Manufacturing has teamed up with Echaves AMC and are committed to the design and manufacture of high quality, interactive, and fun games and kinetic products. Our products are unlike the rest of the market. DSM offers something to operators that no other manufacturer does.
---

EASY MACHINES
Easy Machines is a revolutionary company that designs specialty vending machines. Internationally sold, now coming to the American market. Pizza Touch by Pi Pizza and PopCorn King are the newest vending machines being showcased.
---

FLATLINE CORPORATION
Flatline Corporation is a leading supplier of Flat Vending and Capsuled merchandise to the Bulk Vending and Amusement industries. Founded in 1999, Flatline is best known for it's creative, high quality, fast selling products. The company is committed to satisfying the expanding needs of the operators, and have recently added licensed merchandise from Disney, Universal Studios, Marvel, Nickelodeon, as well as complete Capsule lines for all types of automated redemption machines.
---

FORD GUM & MACHINE CO.
Ford Gum & Machine Co. is a leading U.S. manufacturer of retail confectionery and gift products, private label gum and mints, and bulk vending confections and toys. We specialize in both sugar and sugar-free products. Explore our website to find out how Ford Gum can become your confectionery solution. Celebrating 100 Years.
---

FUN EXPRESS
Fun Express is a leading B2B supplier of toys, novelties, giftware and premiums. We are pleased to offer more than 10,000 items in our product line. Our products range from traditional favorites to today's trends. We maintain a 95% order fill rate and offer the best value and selection in the industry. With over 1.5 million square feet of warehouse space, we can quickly fill your order and ship it to any destination worldwide. We offer multiple shipping options including drop shipments and your choice of carrier. Contact one of our representatives at 800-875-8494 to place your order and learn more about our international shipping capabilities.
---

IMPULSE INDUSTRIES
Impulse Industries was founded in 1986 and is now in its 30th year. Impulse has a predominate presence in the bulk vending and amusement industry. Impulse has been built on a strong foundation of integrity, loyalty and an unwavering commitment to exceed our customer's expectations. The reason for our success is our desire to listen to our customers and develop solutions to meet their ever changing needs. Our Manufacturing Innovations, Game Designs, Toy Development and Management Procedures are designed to give our customers the very best in quality, service and income potential.
---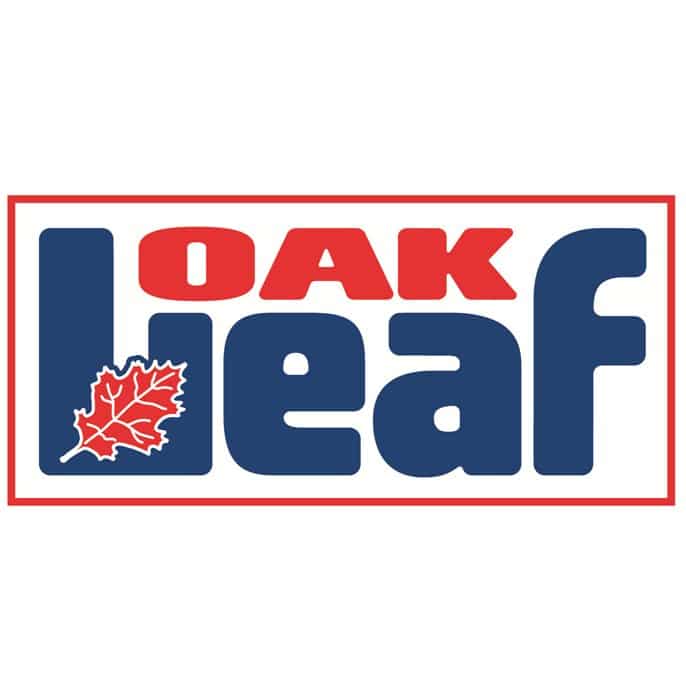 OAK LEAF
SweetWorks Confections, LLC began as Niagara Chocolates®, a small, regional chocolate manufacturer in Buffalo, NY. From modest beginnings, our company has grown to be recognized worldwide for its six premier brands Chocolat Frey®, Niagara by Frey™, Ovation by Frey™, Celebration by Frey™, Sixlets®, and Oak Leaf. Much has changed throughout our company's 60-year history, but our dedication to providing customers with the best in premium chocolates and creative confections remains constant.
---

OK MANUFACTURING / GUMBALL-DEPOT
Gumball-Depot is the new home of OK Manufacturing! We are an American Manufacturer of Gumball Machines (including our famous Spiral Gumball Machine) Super Ball Machines (Bounce A Roo) and Arcade Games featuring Winner Every Time gameplay and Instant Prize Redemption (Gravity Hill, Tractor Time). We also supply Gumballs, Prize Kits, Plush, Superballs and more for all of the machines we produce.
---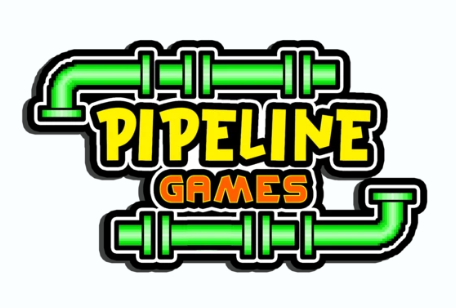 State of the art value priced crane machines, prize machines and other amusement games. All featuring wireless reporting technology as well as the best ROI of any games in the industry. Providing high quality full color redemption tickets as well as repair parts for all major crane machines. Custom design/ development along with product sourcing services are available at a reasonable cost. (732) 387-0233, pipelinegames.com
---

SSM VENDING
SSM Vending is a family owned and operated company providing tattoos, stickers and bulk vending products to the industry throughout the United States and internationally. The company was started over ten years ago by father and son, Kevin and Shawn Dumphy, and later joined by sons Josh and Eli. www.ssmvending.com or call 877-213-0500.
---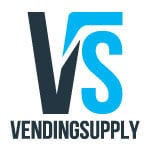 VENDING SUPPLY
Vending Supply has been in business over 26 years and all of our products are made in the USA! We are the world's largest manufacturer of temporary tattoos and stickers prepared for flat vending machines. We are proud to feature licensed designs from Disney, Nickelodeon, Nick Jr. and Marvel, as well as our own designs! These include our new PrismFoil tattoos, Full Glitter (Sugar), Glitter enhanced, Neon and Glow-in-the-dark series. Every box contains 300 tattoos/stickers that are collated & inserted into high-quality jackets for easy dispensing in flat vending machines. Also included in each box is one (1) free eye-catching display card. To see all of our products, place an order or to request a catalog, go to www.vendingsupply.com, or call us at 800-315-9849 to speak to a specialist.
---

VENDYNAMICS
VenDynamics doesn't just print vending stickers – we also offer custom short-run color labels in sizes up to 12×7 inches in custom shapes. Our process is digital, with little waste and no setup or die costs. This provides you the opportunity to get what you need at about 1/3 the usual market rate for the same product from typical roll label suppliers. You can choose to make your own custom company label, custom packaging labels, product labels or whatever you can dream up. All labels are automatically full color and gloss laminated for long term protection.*NBVA, AMOA and AAMA Members get 1/2 off
---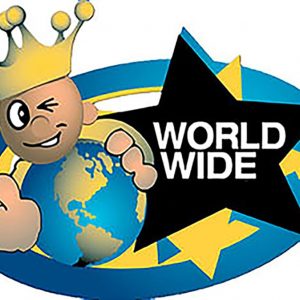 WORLDWIDE VIDEO ENTERTAINMENT INC.