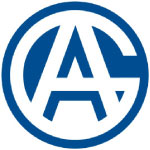 A & A GLOBAL INDUSTRIES
A&A Global Industries is the leading distributor of bulk vending supplies and has been family owned and operated since 1939. A&A manufactures bulk vending equipment and supplies licensed and non-licensed products including toys, candy and gum, superballs, stickers, temporary tattoos, capsules, point-of-purchase displays and crane merchandise including plush. 1.800.638.6000
---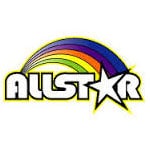 ALLSTAR VENDING
Allstar Vending has been in business for over 20 years. We specialize in manufacturing our own line of vending machines, and the stickers, tattoos and toys that vend through these machines. We are your one stop shop for all bulk vending needs! Please call us at 800-685-7066
---

BATON LOCK & HARDWARE
Founded in 1973, Baton Lock & Hardware Company, Inc. has been in the business of manufacturing security products for over three decades. With Locations worldwide we provide Bulk vending security with patented locks that help operate in tough environments at reasonable prices . 1.800.395.8880
---
---
BRAND VENDING PRODUCTS
Our primary goal is to produce high-quality, safe and affordable toys that appeal to kids of all ages. We measure our success not by the quantity of our offerings, but rather by the speed that our products move through the machines of our clients, the Bulk Operators. Winner of Best One-inch for 10 years in a row. 1-800-967-3048 /www.brandvendingproducts.com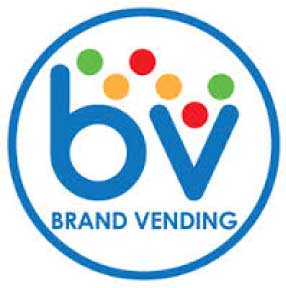 ---

CANDYMACHINES.COM
CandyMachines.com is an online distributor with over 4000 vending machines and supplies. Founded more than 50 years ago, we specialize in gumball machines, bulk vending racks, full-line vending, claw machines, toys and more. As a master distributor for Rhino Vending, we stock the full line of bulk vending machines, racks, and stands at our Midvale, UT warehouse. Please visit CandyMachines.com or call us at 800-853-3941.
---

CARDINAL DISTRIBUTING CO., INC.
Bulk Vending is a fast growing industry, why not profit from the growth explosion and let Cardinal show you the way? Cardinal Distributing Co., Inc. is one of the largest suppliers to the bulk vending trade. Our factory direct pricing means savings on all products. If you need, gum, candy, toys, machines, filled capsules, or empty capsules, we have it all at discounted prices. Our shipping department normally ships orders within 24 hours and our 100,000 square foor facility holds just about everything the bulk operator will ever need. If you are a large operator, a small operator, or if you just have questions about the Bulk Vending business, give us a call or email us today. Our knowledgeable staff will gladly assist you Phone: 1-800-368-2062
---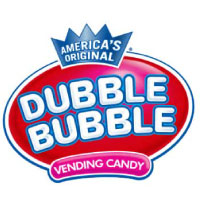 CONCORD CONFECTIONS
Concord Confections manufactures and distributes both Bulk and individually wrapped gumballs and dextrose candies under the nationally known brand names as Dubble Bubble, Cry Baby and Bleeps, to the Bulk Vending Industry.
---

FLATLINE CORPORATION
Flatline Corporation is a leading supplier of Flat Vending and Capsuled merchandise to the Bulk Vending and Amusement industries. Founded in 1999, Flatline is best known for it's creative, high quality, fast selling products. The company is committed to satisfying the expanding needs of the operators, and have recently added licensed merchandise from Disney, Universal Studios, Marvel, Nickelodeon, as well as complete Capsule lines for all types of automated redemption machines.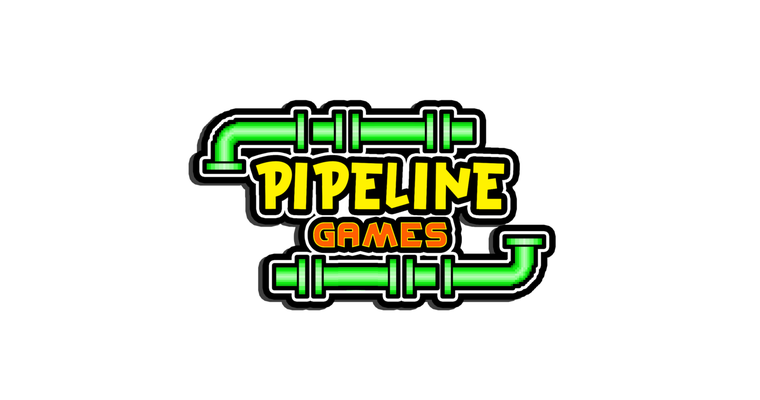 Pipeline Games
State-of-the-art value-priced crane machines, prize machines, and other amusement games. All featuring wireless reporting technology as well as the best ROI of any games in the industry. Providing high-quality full-color redemption tickets as well as repair parts for all major crane machines. Custom design/development along with product sourcing services are available at a reasonable cost.
(732) 387-0233, Pipelinegames.com
---

SSM VENDING
SSM Vending is a family owned and operated company providing tattoos, stickers and bulk vending products to the industry throughout the United States and internationally. The company was started over ten years ago by father and son, Kevin and Shawn Dumphy, and later joined by sons Josh and Eli. www.ssmvending.com or call 877-213-0500.
United L and R Toys
Importer and wholesaler of fine toys and novelty for the bulk vending industry.
(800) 364-4395, unitedlandrtoys.com