Westgate Las Vegas Resort & Casino
Westgate Las Vegas Resort & Casino, a legendary world-class destination, offers a unique blend of amenities and excitement that puts you in the driver's seat and allows you to take control of your stay. Whether you're on vacation or traveling for a business trip, the Westgate Las Vegas will take you on a ride with all your favorite table games, the hottest slots on the market, incredible restaurants, endless entertainment, more than 225,000 square feet of newly renovated meeting space and the race and sports SuperBook®, featuring the world's largest indoor 4K screen and private VIP boxes. Westgate Las Vegas provides a range of culinary adventures with eight restaurants including the world's largest Benihana, the award-winning Edge Steakhouse and the newest addition Fresco Italiano. After undergoing a $100 million renovation that encompasses every square inch of the property, including the addition of 300 timeshare villas, the International Bar, a fully renovated pool deck, 1,200 remodeled Signature Rooms and more, the Westgate Las Vegas is your one-stop shop for all of the Las Vegas excitement right off The Strip.
A daily Resort fee of $22.00 plus tax will be added to all room reservation upon check in.
All reservations must be cancelled 7 days prior to the arrival date to receive the deposit refund.
Check in is at 4:00 pm
Check out is at 10:00 am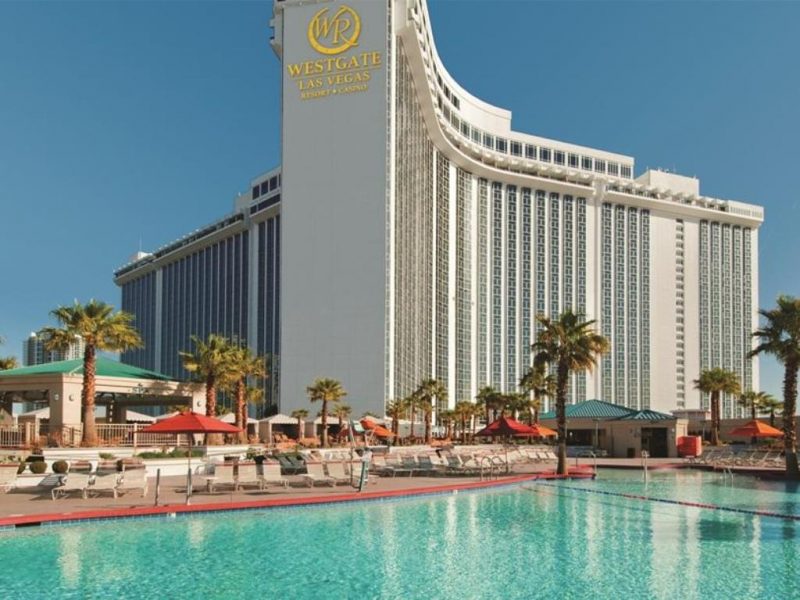 Buyers Beware: Various telemarketing firms with names like Conventions Housing Bureau, CHB Reservations, TPI Convention Housing, Global Housing Services Corporation, and National Travel Associates have been contacting Amusement Expo International attendees to solicit hotel reservations for the Expo. These companies are NOT affiliated with Amusement Expo International or its sponsoring associations. There is great risk in booking hotel rooms outside of the Amusement Expo International secured block. The only secure method of reserving rooms for the Expo is through the link provided on this page.